Zinwave, a global provider of wideband distributed network solutions for in-building wireless, announced on March 15, 2017 that it has relocated its headquarters from Cambridge, UK to Dallas, Texas.The firm plans to bring about 100 workers to its new 5,000 square foot space in Dallas on McKinnon near Victory Park and Klyde Warren Park.The projections are to hire an additional 100 workers in the next 18 months.
"The simple message is that the economy is doing well," said the Federal Reserve's Janet Yellen in a press conference on Wednesday, March 15th.This comment followed a hike of the benchmark interest rate by 25 basis points, or 0.25%.This is the first interest rate increase in 2017, the second increase since December and only the third increase since the financial crisis.Most experts believe this is the first of several increases to come in 2017, and that the increases bring more stability to the economy as a whole. The rate hikes are evidence that the Fed is becoming increasingly confident in the economy, as they follow reports showing that employers have added jobs for the last 77 straight months, unemployment has edged lower and wage growth has slowly been increasing.
The Dallas-Fort Worth market, along with Austin, remains a strong market for hotels in both occupancy and development. Both the Dallas-Fort Worth area and the Austin area saw hotel revenues rise in 2016. The Dallas-Fort Worth area saw an increase of 7.6%, just below Austin's 8% increase, according to Source Strategies Inc. Statewide, in 2016, occupancy averaged 63.3%, down from 64.9% last year but still well above the long-term annual average of 60%, according to Source Strategies.A new Choice Hotels property, Cambria Southlake DFW North officially opened its doors on March 8, part of the Kimball Park development. Grapevine has selected Tulsa-based Coury Hospitality as the developer of its boutique hotel that will be built in historic downtown area near a TEX Rail station.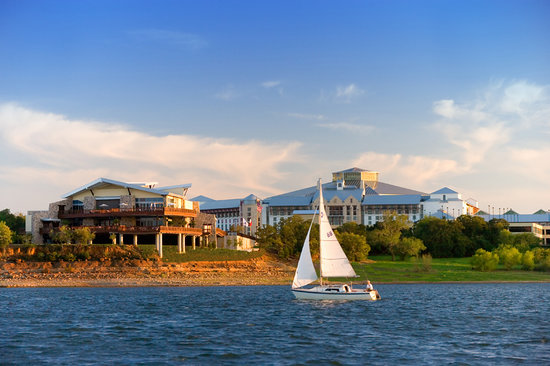 Construction of The Lakeside Tower, which has been planned for more than two years, has officially begun. The long-awaited 16-story, 48-unit building is part of a $1 billion mixed-use development. In all, the condo tower will bring about 226,000 square feet of living space to Flower Mound, with a three-story enclosed parking garage and four 3,000-square-foot bungalows on the perimeter of the high-rise building. About 60 percent of the condo tower is pre-sold to homebuyers. Construction is slated for completion in July 2018.
Midwestern State University has agreed to partner with 2,000-student NCTC in Flower Mound, with plans to double the total enrollment to over 4,000 students.NCTC will continue to teach freshman and sophomore classes, while MSU will teach upper level and some graduate classes. The first subjects MSU will offer are courses in respiratory care and radiologic sciences, nursing, education and possibly business, according to Keith Lamb, vice president for student affairs and enrollment management at MSU.Classes will begin this fall in a new, two story, 30,000-square-foot building being constructed adjacent to NCTC's Flower Mound college.
The Visa brand is 40 years old.Visa chose to have a large presence at SXSW this year, as a way to spread the message that they are agnostic about which payment technologies succeed or fail – whether you pay with your phone, your watch, by pressing a button on your frig or by using a plastic card does not matter to the company…and in fact they are currently prototyping a pair of RayBans that allow you to tap on the side of the glasses when you want to make a purchase.Visa claims that they are focusing on security innovations including fingerprint, voice recognition and iris scans, and is spreading the message that they are a large, secure payment network ready to work with any and all technologies.Brand Finance recently ranked Visa as the 5th most powerful brand in the world behind Lego, Google, Nike, and Ferrari.As we increasingly move towards a cashless society, how we pay for things could get interesting.