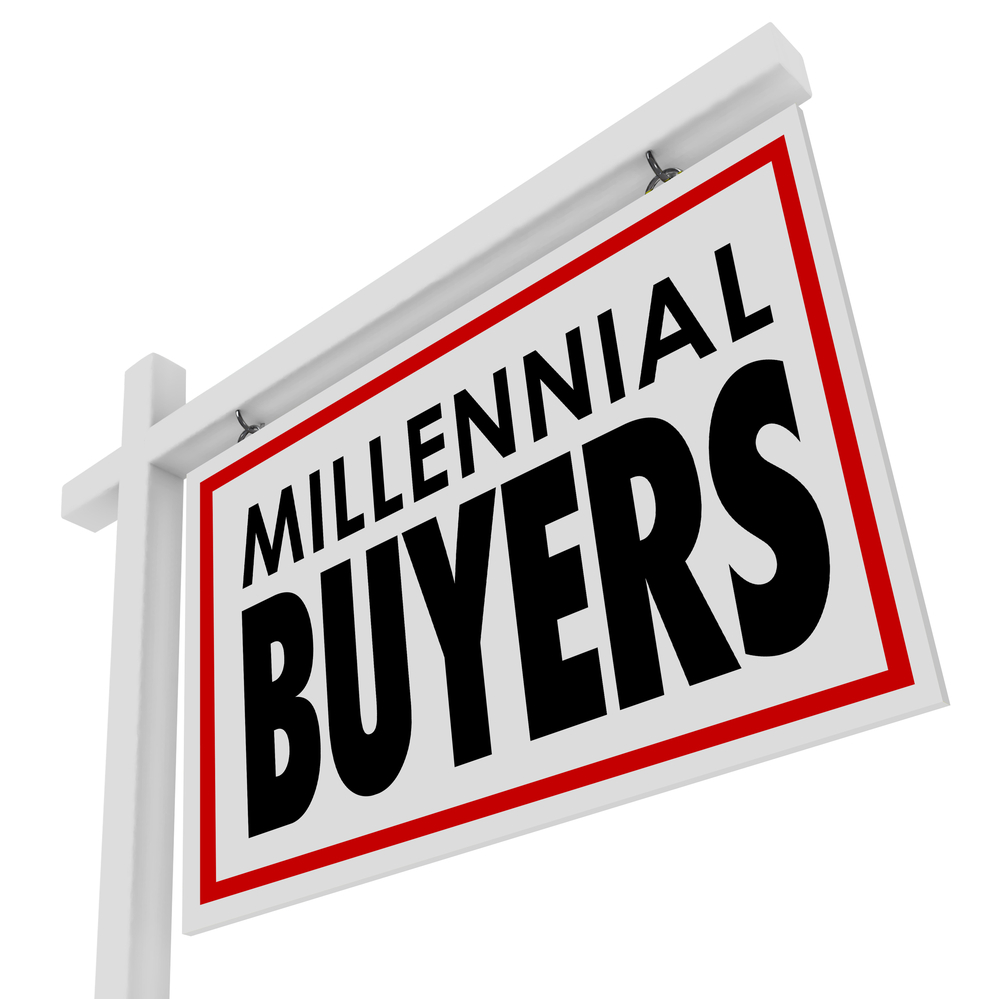 Millennials have their sights set on home ownership – but a new report makes a case that their dreams could be years from becoming reality.
Challenge #1 – The Down Payment Goose Egg
According to a recent survey, though 80 percent of millennial renters aspire to become homeowners, 72 percent are held back by an inability to afford a home, with saving for a down payment the most challenging obstacle to overcome. Sixty-eight percent have less than $1,000 saved for a down payment; 44 percent, decidedly, have no down payment savings at all, and 40 percent have no savings plan in place to start.
Older millennials – those aged 25-34 and now in their prime home-buying years – are struggling to save for a down payment, as well: 42 percent have set aside nothing.
The down payment goose egg suggests millennials grossly miscalculate how much savings they need to afford a down payment, whether 20 percent – ideal to avoid monthly mortgage insurance and obtain better mortgage loan interest rates – or less. (In fact, when controlling for a 10 percent down payment, only 36 percent can save enough in three years.)
Challenge #2 – Time to Save
Another snag? Millennials who are saving up for a home have a long wait ahead of them. According to the survey, most will need to save for more than five years to accumulate enough for a 20 percent down payment, with those in the hottest housing markets – think ATX, the Bay Area and Silicon Valley – needing to wait roughly 20 years.
"Our analysis shows that the lack of savings by millennials, combined with the extreme shortage in affordable entry-level homes, means that a large share of millennials may be stuck renting for years," according to report authors Andrew Woo, director of Data Science and Growth, and Chris Salviati, senior growth associate, at ApartmentList.com.
All's not doom and gloom, however. Millennials saving for a home in Kansas City, Mo., will need to squirrel away money for just five-and-a-half years, while those in Las Vegas, Nev., and Miami, Fla., will need about 6 years.
Challenge #3 – Not Ready
There are other, less intimidating influencers keeping millennials from entering the housing market, too. Forty-five percent are "not ready to settle down" yet, and 36 percent are simply waiting to say "I do."
"These results underscore the long-term crisis that homeownership in the United States may face, as millennials delay buying a home until later in life," the authors state. "One of the outstanding questions for the housing market has been whether or not the nation's largest generation – millennials – will purchase homes at rates similar to their parents or if they will continue to rent long into adulthood, or even indefinitely."
For now, millennials are playing the waiting the game.
Information provided by The Gaskill Group, your area real estate experts! Contact us today for help purchasing your dream home!