Uber's going big into trucking and nowhere bigger than Texas. This spring, Uber launched Uber Freight, an app that matches truck drivers with loads of goods to pick up and deliver. Texas, and routes between Dallas, Houston and San Antonio, served as the test ground before the app's launch. Texas' large trucking business made it an obvious place to start, since about 14% of U.S. freight comes in and out of Texas. About 70% of Uber Freight's loads and drivers are based in Texas.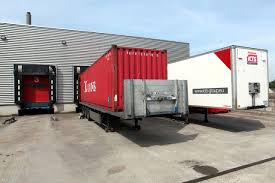 Similar to the ride-hailing app, Uber Freight allows truck drivers to pick up extra work when they want to. They also can find a job that fills up their truck on the way home. Nearly 10% of the nation's truck transportation workforce lives in Texas. The Dallas-Fort Worth area has the third highest number of tractor-trailer drivers, trailing only New York and Chicago, according a recent study by Dallas consulting firm Site Selection Group, so Uber Freight will continue to be active in the North Texas trucking industry.
The Gaskill Group of Keller Williams has served generations of families throughout the DFW area, and would be honored to serve you as well. Contact us today!