Dallas-Fort Worth builders started 8,812 houses in the second quarter — the greatest quarterly building total since fourth quarter 2006, housing analyst Residential Strategies Inc. reports. Builders sold 8,244 homes in the second quarter, up almost 13% from a year earlier, scaling a new peak in quarterly sales since the summer of 2007. Starts during the period were 12% higher from second quarter 2016 — most of the rise in home construction came for houses priced under $300,000. With the high demand for more lower priced inventory homes, the median price of new homes started in the area fell to $344,094, down from almost $352,000 a year earlier.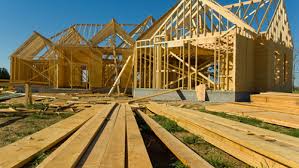 Higher land and materials costs, and a shortage of labor have inflated the price tag on new houses, however with brisk demand at prices under $500,000, builders are answering the need. The biggest increases in starts during the quarter were in Celina, Southwest Fort Worth, Forney, Wyly, the Colony and Princeton.
Information provided by The Gaskill Group, serving generations of families throughout the DFW area! We are eager to serve you as well. Contact us today!